Attending a PMP Certification Training Class in Nashville is an extremely important professional development opportunity. A recent report put out by the Project Management Institute, "The Earning Power: Project Management Salary Survey" shows that PMP certified project managers have a significant advantage in earning potential, often earning more than 20% higher pay than their non-certified colleagues. There's never been a better time to become a certified project manager. It's easy to see why earning the Project Management Professional credential is a crucial step in any project manager's career and a great return on your learning investment.
Our 4-Day Instructor-Led, classroom style PMP Boot camp training is intended for project managers who are looking to acquire the PMP Certification efficiently and with dedicated support. Our PMP exam prep course is primarily based on the specifications set forth by PMI, in the PMP Exam Content Outline and is aligned to the PMBOK 6th edition.


Here are a few of the benefits you will receive in our PMP exam prep class:
PMP Boot Camp Nashville includes:
Pre-Class Study Guide
Satisfies 35 contact hours req'd by PMI
Online PMP Certification Simulator
1000+ Practice Questions
In Class Exercises
100% Exam Pass Guarantee
Lunch and Snacks Provided During Class
PMP Training Course Objectives:
Identify and overcome knowledge gaps
Guidance for PMI Application process
Increase comfort and ability with PMP Exam questions
Learn useful tips and tricks to increase comprehension
Learn and apply critical test-taking strategies
Apply real-world project management concepts
Complete PMP Certification preparedness
Why choose Us for your PMP Certification Training?
When choosing a training provider for your PMP certification, please consider, not all PMP courses are the same. The quality of instruction in PMP exam prep courses can vary significantly. Many courses do not fully prepare you for the exam, instead offering you a roadmap of what you need to learn on your own. When investing in your career you should never sacrifice quality for cost. If you review the key decision factors, we believe you will find Certification Academy provides the best value. We blend proven learning concepts with simple memorization techniques to make sure you are able to keep the vast amount of information we cover organized and memorable. Our PMP Exam Prep Boot Camp in Nashville is an accelerated, guaranteed path to achieving your PMP certification.
After attending our 4-day boot camp class, you will achieve Project Management Certification on your first attempt, Guaranteed.
Here are a few more key reasons to join our class.
Experience: We have the largest team of experienced PMP instructors. Our curriculum uses proven adult learning concepts, such as Bloom's Taxonomy and Knowles' Theory of Andragogy, for maximum learner engagement and motivation.
Thought leadership: Our PMP Courses have been uniquely developed to ensure a high degree of correlation between the subject matter and the proficiency examinations. Our class use problem-based and collaborative approaches to learning. We emphasize more dialogue and interaction between the PMP instructor and PMP student.
Proven Results: Our PMP Boot Camp gets you ready Faster, Better and with More Support along the way. 98% of our students pass the exam the First Time they take it.
Firm Course Dates: When you register for one of our classes, you are guaranteed it will run as scheduled. You can focus on your PMP training and certification, and not worry about cancellations or delays.
100% Money-Back Guarantee: We know your PMP certification training is an important milestone in your career. We understand the importance of spending your time and money wisely. That's why we back up all of our courses with a 100% money-back guarantees: if you don't pass, you don't pay.
Here's what students say about our PMP Certification Training in Nashville:
PMP Certification Training Location
Our courses are located at convenient, professional training facilities.
Nashville - Downtown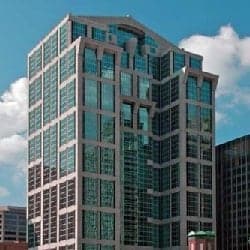 Our Training facility is in Downtown Nashville. It is close to all amenities and many notable landmarks. It is highly accessible from Interstates 65, 40 and 24 and Nashville International Airport, making it ideal for commuters and out of town attendees as well.
424 Church StreetNashville, Tennessee 37219Map and Directions
There have been significant changes to the PMP Certification exam recently. The information you need to learn and memorize from the PMBOK Guide 6th edition has more than doubled. The number of Inputs, Tools, Techniques, and Outputs (ITTO) increased from roughly 600 to 1400. Referenced materials now include Agile development and an expanded project manager role with expertise in adaptability and agility. We take meticulous steps to ensure our course covers all of the current, relevant information contained within the PMP exam. Once you successfully complete our PMP Boot Camp we guarantee you will pass the exam on your first attempt.