Register for one of our PMP Certification Boot Camp Training in Virginia and we guarantee you will pass the exam. Our 4-Day Classroom, Instructor-Led Project Management Professional Certification Training Boot Camp is intended for project managers who are looking to acquire the PMP Certification fast and with dedicated support. Our PMP Certification Training is primarily based on the specifications set forth by PMI and is aligned to the PMBOK. Our core curriculum simultaneously provides you with comprehension and understanding of the test content as well the latest advanced test taking skills and tricks. The course modality seamlessly blends complicated learning with simple, memorable concepts that can be recalled and useful on the test. By the end of this course you will have an increased comprehension of the key principles and knowledge areas ensuring you are prepared to earn your PMP Certification. The core objective of this course is to adequately prepare students to successfully pass the PMP examination.

PMP Boot Camp Class includes:
Pre-Class Study Guide
Online PMP Certification Simulator
1000+ Practice Questions
In Class Exercises
100% Exam Pass Guarantee
Lunch and Snacks Provided During Class
PMP Training Course Objectives:
Identify and overcome knowledge gaps
Increase comfort and ability with PMP Exam questions
Learn useful tips and tricks to increase comprehension
Learn and apply critical test taking strategies
Apply real world project management concepts
Complete PMP Certification preparedness
Upcoming Class Schedule
| State | City | Location | Dates | Price | Status |
| --- | --- | --- | --- | --- | --- |
| Virginia | Herndon | Reston - Herndon | October 13, 2020 - October 16, 2020 | $1,899 | |
| Virginia | Fairfax | Fair Oaks | October 19, 2020 - October 22, 2020 | $1,899 | |
| Virginia | Tysons | Tysons Corner | October 19, 2020 - October 22, 2020 | $1,899 | |
| Virginia | Fairfax | Fair Oaks | November 16, 2020 - November 19, 2020 | $1,899 | |
| Virginia | Fairfax | Fair Oaks | December 14, 2020 - December 17, 2020 | $1,899 | |
PMP Training Locations in N. Virginia
Tysons Corner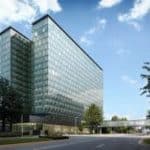 Our Training Facility is located across from the Tysons Corner Metro. Tyson's Galleria mall, and several restaurants are across the street for easy dining access. Parking is available at this center.
1775 Tysons BlvdTysons, Virginia 22102Map and Directions
Arlington- Ballston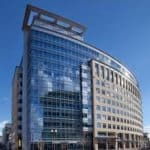 Our Arlington training facility is centrally located and is easily accessible to most of the Northern Virginia area. This location offers a convenient option for attendees that don't want to spend extended hours in traffic.
901 N. Glebe RdArlington, Virginia 22203Map and Directions
Fair Oaks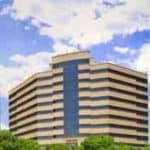 Our training facility in Fairfax is situated in one of the premier districts of commerce and technology. Centrally located in Fairfax County with easy access to I-66 and RT-50. There is abundant free parking and a host of amenities nearby.
4000 Legato Road.Fairfax, Virginia 22033Map and Directions