| | |
| --- | --- |
| Course Title: | Certified ScrumMaster |
| Course ID: | CSM |
| Duration: | 2 Days |
| Time: | 8:30 am – 6:00 pm |
| Credits: |  14 PDUs |
| Cost: | $1,299.00 |
Learn, understand, and execute on the three overarching principles behind Scrum: iterative development, self-management, and visibility.
Even projects that have solid, well-defined project plans encounter some degree of change and waste. Shifting market conditions, budget cuts, staff restructuring, or any number of influences will disrupt the best plan while contributing to customer dissatisfaction and staff discouragement. Moreover, projects that begin with changing or unclear requirements make it difficult to even establish project expectations.
Scrum is the agile development process that allows teams to deliver usable software periodically throughout the life of the project, absorbing change and new requirements as the project proceeds.
Beginning with the history of agile development and moving through the disciplines promoted by Scrum, you will gain a comprehensive understanding of the Scrum methodology while specifically reviewing the behaviors expected of a Certified ScrumMaster:
Upon completion of the class, your information will be submitted to the Scrum Alliance and you will become eligible to take the Certified Scrum Master (CSM) online exam. To be eligible for the exam, you must be present for the full duration of the two days of training and participate during the training session. Passing this exam will earn you the Certified Scrum Master designation.
What You'll Learn:
Details on Scrum roles: Team Member, Product Owner, ScrumMaster
Foundational/critical concepts of Scrum with our Certified Scrum Trainer® instructional program
How to apply empirical thinking to your project work
How a team's productivity can be adjusted to account for its composition
Importance of organizational agreement on software readiness
Conflict resolution's critical role in Scrum
Learn, practice, and utilize the Scrum Framework
Knowing when software is "Done" under Scrum
Compare traditional and Agile project estimating and planning
Conduct decomposition to estimate a Scrum project
Practice Scrum meetings including: Sprint planning, Daily Scrum, Burndowns, Sprint review, and Sprint retrospective
CSM Training Class Chicago Location
Chicago - Loop Downtown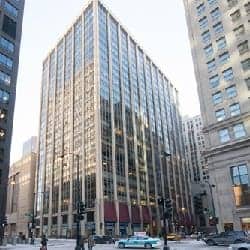 Our training facility is strategically located a few blocks from Michigan Avenue in the heart of Downtown in the Chicago Loop. It is very close to three interstates I-90, I-290, and I-94 and just a few blocks from Chicago Union Station and many Metra commuter rail stations and bus routes. There is ample parking onsite and within walking distance.
111 W. JacksonChicago, Illinois 60604Map and Directions