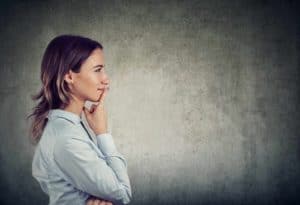 Find a PMI Certification Course
If you have chosen a career in project management, then you are a part of one of the most in-demand and exciting professions. Your existing skills can take you far, but reaching the top level of project management depends on acquiring new skills, staying informed of industry changes, learning new tools, techniques, and a dedication to continuing education throughout your career.
The most committed project management professionals seek certification from the Project Management Institute (PMI®), because they are aware of the esteem and career opportunities that come with this valuable credential. PMI professional certification ensures that you're ready. With a PMI certification, you will have the ability to work in many industries, across in the world, and utilize any project management methodology.
PMI was the first organization to offer a project management credential. PMI's certification program has become a global standard. PMI certifications are developed by project managers, for project managers and represent the diverse global audience. PMI certifications give you a technical and financial edge. PMI offers a comprehensive certification program meant for project managers from a varied background of education and skills.
What is PMI Certification?
Project Management Institute is an international non-profit organization that seeks to advance the project management profession by establishing standards and certifications. PMI also offers professional development opportunities and a research program.
Recognizing that an ever increasing shift toward business investment in projects, PMI developed standards to validate project management expertise and grant certification to qualified professionals. PMI certification ensures businesses that credential holders possess a high degree of skills and knowledge necessary to lead projects.
There are several PMI credentials available for Certification. Certification through PMI is a great way to demonstrate your professional dedication and expertise. PMI Certification is meant to certify experience, education, and overall competency. PMI Certification has been rigorously developed to ensure that your projects and your career excels. When opportunity knocks, PMI Certification ensures that you'll be ready to answer the call.
Which PMI Certification is right for You?
You can apply for any certification that matches your qualifications, and no certification is a prerequisite for another. The decision to obtain project management certification is important. We are happy to help you decide the certification that best fits your current expertise and career plans.
PMP® Certification
The Project Management Professional (PMP) certificate is the most widely-recognized and respected credential in the profession and many of today's top companies require the PMP certification for employment.
Experienced project management professionals with competence in leading teams can prepare for the PMP exam through PMTC's project management training courses.
CAPM® Certification
For professionals just beginning down the career path of project management , the Certified Associate of Project Management (CAPM) is an entry-level certification with high value to employers. Earning this credential means you have a demonstrated understanding of terminology, processes and fundamentals of project management. With a CAPM certification, you'll improve your ability to manage projects and earn opportunities with more responsibility.
PMI-ACP® Certification
Created for those who believe in and apply agile principles and practices on projects. PMI-ACP certification requires a combination of training, experience and an exam. It also bridges agile approaches such as SCRUM, XP, LEAN and Kanban.
PgMP® Certification
The Program Management Professional (PgMP) credential awarded by PMI is also globally recognized and demanded by top organizations, who need competent professionals to oversee multiple, related projects. Program managers who wish to demonstrate their ability to move projects forward toward a company's strategic goals can take the PgMP certification exam.
PMI Scheduling Professional (PMI-SP®) Certification
This PMI certification was developed in response to the increasing complexity and unprecedented growth of project management. The PMI-SP credential is ideal for those with the specialized skills to maintain project schedules, along with the basic skills required to succeed in project management.
PMI Risk Management Professional (PMI-RMP®) Certification
If you're ready to demonstrate your abilities in project risk management, this PMI certification is for you. It ensures you're fully adept in assessing and identifying risks, with the ability to seize opportunities when managing complex projects.
Business Benefits of Supporting PMI Certification
Individuals aren't the only ones who reap the benefits of PMI certification. Companies that support the PMI certification of their employees generally have a more disciplined and knowledgeable workforce. The rigors of the PMI certification process and the requirement that certifications be maintained through continuing education mean that employees who hold this credential will always be aware of the latest developments in the field. Not only does PMI certification make the business as a whole more efficient and lead to greater project success rates, but it also makes the company more attractive to prospective clients. Most clients are aware that a PMI certified project management team can deliver the results they seek. Additionally, by supporting the professional growth of employees through PMI education and certification, companies can demonstrate that they recognize and appreciate the dedication and contributions of their employees – which helps them to attract and retain the best in the field.
PMI's range of certification programs means there is a career path for project managers at every level of education and experience. Earning PMI certification means your colleagues can count on you to lead a successful project and that you will be in line for future advancement.
There are PMI credential holders in almost every industry, including IT, healthcare, telecommunications, finance and construction. Project Management is one of the most sought after skill sets in the world. With more than $12 trillion is spent on projects yearly, this is more important now than ever before.
According to a 2007 PriceWaterhouseCooper survey, 80% of high-performing projects use a Certified project manager. Additionally, the 2018 PMI Pulse of the Profession study found that 72% of PMO leaders feel certification is very relevant for mid-career project managers. There has never been a greater demand for knowledgeable project managers.